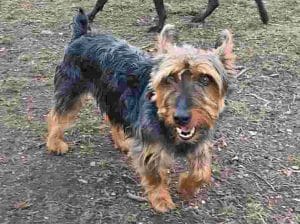 Breed:
Yorkie mix and Terrier mix
Age:
Jack-6-years-old Maddy 14-years-old
Primary Color:
black & Tan 9Jack) and White (Maddy)
Spayed/Neutered:
Spayed and Neutered
Description/other
Mom has to go into a Senior living place and cannot take her dogs. Maddy (white dog) is 14 and in good health. She is very clam and likes other dogs. Jack is 6, spry, youthful, energetic, and spirited, also good with other dogs. They are a very sweet pair, this will be difficult for them to lose their mom who cannot walk them anymore, so they do the yard only now.
Contact Us
Gallery