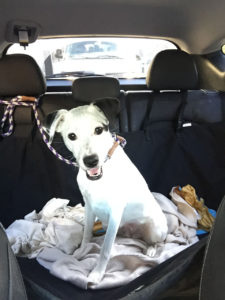 Breed:
Dalmation/Rat Terrier mix
Shots:
Distemper/Parvo Rabies
Description/other
Katy was a rescue from the south from the kill list. She needs a little guidance she tends to be mouthy, but that's not a big deal, easily correctable. Katy will be a great companion. She is very eager to be loved. She likes other dogs. We are not sure of her mix, but it is a nice one. Katy would be best outside of a busy city in a suburban environment, she needs to live in a private home..
Contact Us
Gallery