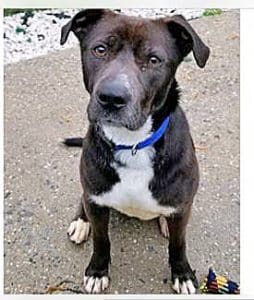 Breed:
Labrador Retriever/Pit Bull Terrier
Size:
smallish medium 30 pounds
Primary Color:
Black and White
Description/other
How cute is she???? Gemma is a 2-year-old doll, extremely sweet, playful and loving. She is in a situation where she is crated a lot.. She is a wonderful girl, she likes other dogs, cats, and children. She would do best with a yard or with an active family and another pooch to play with. Gemma is wonderful.
Contact Us
Gallery