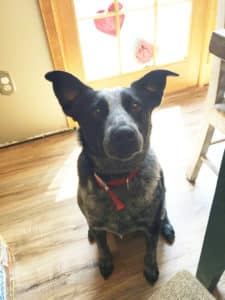 Breed:
Australian Cattle Dog
Primary Color:
Merle Blue Gray and white
Spayed/Neutered:
Neutered
Description/other
Chase is a happy sweet boy, needing exactly what this breed needs, exercise! He was just 2-years-old October 20th, He is in a very stressful home with 5 kids of their own and kids coming over all the time. The family hasn't been giving him what he needs for awhile now and they know their home is the wrong home for him. He has to be re-homed. Chase needs a quieter home then he is in now, probably a home with a little land for him to do what he does best, and to get all that pent up energy out.
Contact Us
Gallery