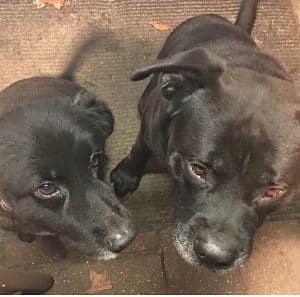 Breed:
Border Collie and Bull Mastiff
Age:
5(bull mastiff) and 9 years old
Size:
Callie-65 pounds Buster 95 pounds
Spayed/Neutered:
Spayed and Neutered
Description/other
Their mom is being evicted and these sweet dogs desperately need at lease a foster home.. Callie is a Border Collie, about 9-years- old, friendly and cuddly, listens well. loves going on walks, jumpy because she gets excited meeting new people. She weighs about 65 pounds. Buster is a Bull Mastiff, about 5- years- old, He's silly and a playful dog, loves playing with kids. He is afraid of water (we think it's because he chewed a wet wire when he was a puppy) besides that, a well listening dog. he weighs about 95 pounds. He's very good with children.
Contact Us
Gallery