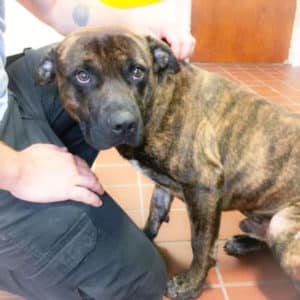 Breed:
Staffordshie Terrier
Size:
Medium on the small side
Spayed/Neutered:
Neutered
Description/other
If you meet Cal, you will be in love with Cal, that's just the way it works! Cal is a 2 1/2 year old angel face who recently came to us as a stray. He was really scared when he first arrived, but after a few days he turned into this amazing mush of a dog. Cal loves other dogs, and is so sweet and loving, it's just adorable. He is a great boy and will bring joy and love to you.
Contact Us
Gallery